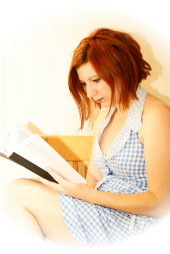 About Rosen Trevithick
Rosen was born in Cornwall. She studied psychology at Oxford before moving back to the West Country.
She now lives in Falmouth with two imaginary cats, fantasising about getting a real one.
Readers have downloaded over a quarter of a million copies of Rosen's books. Several titles have broken into the Amazon charts, including a number 1 humorous fiction bestseller.
Praise for Rosen Trevithick
"Brilliant."
- The Independent
"... a marvellously entertaining read and I recommend it."
- Damaskcat (Amazon Top 50 Reviewer)
"A very short story which made a very big impact, I actually found myself at one point holding my breath."
- A. Coburn (Amazon Top 500 Reviewer)
"All in all this is a marvelous story, told well and simply unputdownable."
- L. Taylor
"I didn't want Miss to put the book down. It was so gripping from the beginning."
- Daisy (Schoolchild)
"I absolutley loved Straight Out of University. It was laugh out loud funny through a lot of it. It drew me in rapidly and even had me on tenterhooks to see if characters Sophie and John would work out together."
- S. Hitchens
My Granny Writes Erotica Official Website
Data protection and privacy