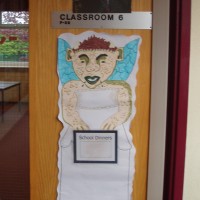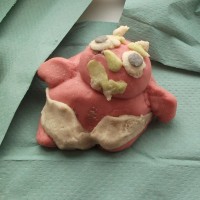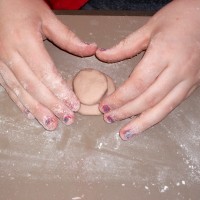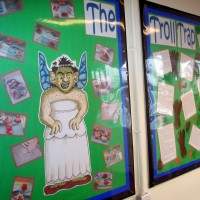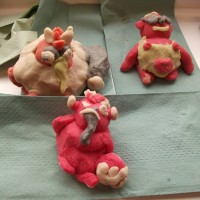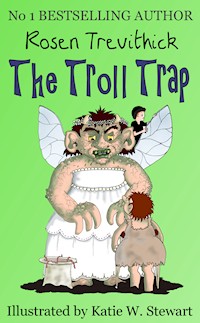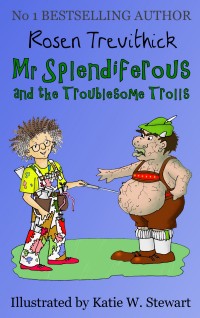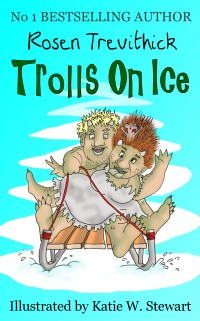 Sign up to the information for schools:
Contact Rosen
rosen.trevithick@gmail.com
Free Resources for Schools
Write Your Own Smelly Troll Story
A step by step guide to planning and writing a smelly troll story.
The Making of The Troll Trap three-fold leaflet
Aimed at children, a step by step insight into how a book is written.
How to Draw a Terrific Troll
An illustrator's guide to drawing the perfect troll.
Troll Name Generator
Generate a random troll using a child's own name.
The Troll Trap Worksheet
Comprehension questions and a creativity exercise.
How to Make a Real Troll
Instructions on making model trolls from modelling clay.
Letters From Schoolchildren
I am always happy to answer letters from young readers. Please email rosen.trevithick@gmail.com or use
this online form.
School Visits
I am available to visit schools for Q&A sessions and to get involved with creative writing projects.
If you are interested in arranging a school visit then please email rosen.trevithick@gmail.com.
(Being Cornwall or Devon based and accessible by public transport is highly preferable.)
Schools I have Worked With
Penryn Junior School, Cornwall
Barford Primary School, Birmingham, West Midlands
Bishop Winnington-Ingram, Ruislip, Middlesex
Bosvigo School, Truro, Cornwall
Bridge Junior School, Leicester
Broadway Primary School, Haslingden, Lancashire
Foxhole School, Cornwall
Hemyock School, Devon
Highfield School, Ely, Cambridgeshire
Manor Lodge School, Shenley, Hertfordshire
Manor School, Didcot, Oxfordshire
Morton Trentside Primary School, Gainsborough, Lincolnshire
Queensgate Foundation Primary School, East Cowes, Isle of Wight
Rosemellin CP School, Camborne, Cornwall
St Edwards C of E Primary School, Castle Donington, Leicestershire
St Hardulph's Primary School, Breedon-on-the-Hill, Derby
St Peter's, West Hanningfield, Essex
Tregolls School, Truro, Cornwall
Victoria Road Primary, Cheshire
Past Activities
Here are some of the activities schools have taken part in based around my Smelly Troll series:
Guided reading
Making gruesome clay trolls
Creative troll descriptions
Short story planning, writing and simulated publishing
Actual publishing
'Ask an Author' letters
'Ask a Troll' letters
Giving me suggestions for future troll books
Class assemblies
Troll-inspired dance
Drama workshops
Book reviewing
Smell creation exercise
Character naming game
Place naming exercise
Book cover design
Smelly Trolls
I've written a series of books focusing on a small group of ten-year-old troll hunters, one of which is rather inconveniently a troll himself.
The series is most popular among children aged 8-10 but is also ideal to read aloud to younger ones.
Monster Avengers
Fifteen schools collaborated to write and publish a paperback, Monster Avengers. The children were involved in every step of the process, including creating the characters, plot threads and even chose the size of the book.
"I've been reading The Troll Trap during guided reading sessions with my year 5 children. Quite simply, they love it!
It contains the right balance of disgusting, child friendly imaginary, while the prologue, epilogue and challenging vocabulary stretch and extend the children as they engage with the text.
The smiles on the children's faces, their sniggering and eagerness for the next session are an absolute joy."
- Dawn Spiteri (Penryn Junior School Teacher)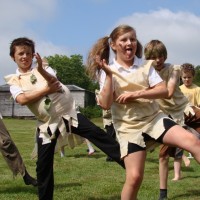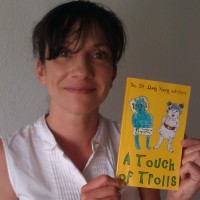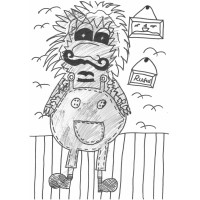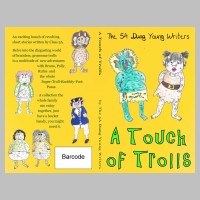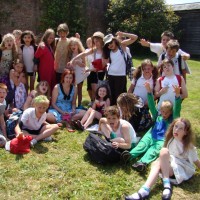 The Troll Trap
A stinky, squelchy adventure packed with secret dens, tree climbing, troll traps and lots and lots of revolting smells. (Read more)
Mr Splendiferous and the Troublesome Trolls
A slimy, smelly, sausage-slinging adventure packed with mischief, troll traps and a really reckless wacky scientist. (Read more)
Trolls on Ice
A slippery, icy adventure packed with hideous trolls, winter sports and lots and lots of snotacular calamities. (Read more)
Further titles
There are currently three Smelly Troll chapter books and a short story.
Sign up to the information for schools mailing list for notifications of new releases and other information aimed at teachers and educational staff.
Buying Copies
If you are based in the UK, and wish to obtain 1-5 copies then we advise that you buy Smelly Troll books from Amazon, to take advantage of the free postage.
However, if you would like a larger order then please contact rosen.trevithick@gmail.com for a special schools' bulk order discount code and instructions on how to use it.
If you are based outside the UK please contact rosen.trevithick@gmail.com to find out the cheapest buying option.