The Winners of the 2013 SpaSpa Book Awards Have Been Announced
If you would like to know which books won the 2013 SpaSpa Book Awards then head over to Indie Book Bargains for the list.
The awards were created to celebrate self-published and small press talent. Here are my comments on the results. I also blogged about the selection process.
Firstly, congratulations to all the winners. The short-listing and voting processes were long and involved, so nobody has won an award by accident. Further congratulations to the runners up.
Thank you to everybody who voted and to those who helped me filter the data. Also thank you to KUF, UKAKF and our sponsors for their support.
Aside from the obvious winners, I have one or two honourable mentions to discuss, but first things first: the overall winners.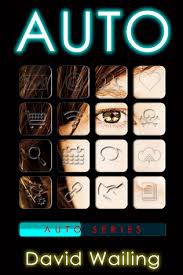 Auto by David Wailing
David Wailing is a British author of contemporary fiction. When he first introduced readers to the concept that would later define two years of his work, it was in a short story called Relationship Status that was written for a KUF Valentines collection. That concept is, of course, the auto - an internet cloud system that manages a frightening number of your personal activities for you. Autos returned in David's short story Timeline. The true brilliance of the novel, Auto, is that it weaves together a collection of short stories and novellas that were originally intended as standalone works, each with their own characters and settings. Whilst Auto is a critically acclaimed eBook, it has not yet reached the volume of readers that it deserves, so I am delighted to see it gain exposure through this competition.
Rachel Abbott's books have received a phenomenal response from readers, with her third novel, Sleep Tight having levitated in Amazon's charts for many weeks. Her well-plotted crime thriller novels are rich in intricate twists, turns and red herrings, attracting thousands of glowing reviews and making her a firm favourite among lovers of mainstream fiction. The Back Road is Rachel's second novel and deals with a hit and run, a reluctant detective and a girl with everything to lose. Whilst crime thrillers often enjoy more attention than books from other genres, Rachel's books are regarded as some of the best self-published crime thrillers ever written.
The Family Trap continues the story that Joanne Phillips began in Can't Live Without. Humour comes from Stella, a young grandma, trying to do the right thing. In this second instalment, Stella realises she's pregnant just as she's about to marry the love of her life. Although this can be enjoyed as a stand-alone read, it is a sequel. Sequels, by nature, tend to do less well than series openers. Therefore it takes an exceptional second book to win a category and make the top three books overall.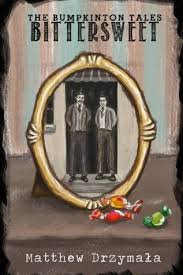 Bittersweet by Matthew Drzymala,
I was delighted to see new writer, Matthew Drzymala, win an award. I long-listed two of his Bumpkinton tales because I wanted to make sure that fresh talent was represented in the competition. It was in the back of my mind that I might drop them before the shortlists. However, as I researched his work and people's reactions to it, I soon realised that both Last Christmas and Bittersweet deserved to be short-listed. Seeing a new writer's work win an award is a refreshing indicator that new, talented authors can stand out amongst the tens of thousands of books published every year.
Lies I Never Told by Martin Crosbie deserves a mention because it is very difficult to win a vote-based award for Best Anthology when in competition with two books that have multiple popular authors in the contributor list. Martin is most well known for his book My Temporary Life. Lies I Never Told is a thought-provoking collection filled with raw emotion.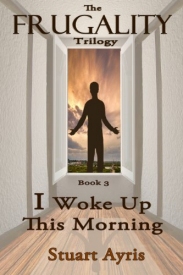 I Woke Up This Morning by Stuart Ayris
Stuart Ayris won the 2012 Best Book Overall award with his novel, Tollesbury Time Forever. He was back again this year with not just one but two successful books. The third book in his Frugality series, I Woke Up This Morning won Best Psychological Fiction and his novella The Buddhas of Borneo came second in Contemporary Fiction.
Katie W. Stewart (Magic Owl Design) created the covers for four books that either won awards or were runners up. Whilst she might modestly bat away this success, I took a holistic approach when creating the short lists, dropping dozens of books for poor packaging. Readers are similarly discerning. Illustrators are the unsung heroes of the self-publishing world and they deserve credit for their work.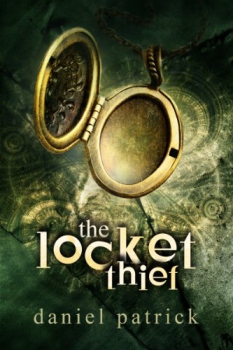 The Locket Thief by Daniel Patrick
Which brings me onto The Locked Thief and Releasing the Dragon. These two beautifully packaged books won first and second in Best Cover, but I have been unable to determine whether they were created by their authors or third parties. This information would be gratefully received.
Jonathan Hill is a name that cannot be ignored in relation to 2013, with wins including Humorous Fiction and Best Drabble. He came third in Best Anthology with a drabble collection he co-wrote with Kath Middleton and also contributed to Off the KUF - Volume 1, which came second. This is not the first time that Jonathan's character Maureen has gained him recognition, with Maureen Goes to Venice featuring third in last year's Humorous Fiction category. In 2013, Jonathan's successes were predominantly of a humorous nature, reflective of the pre-FAG era of his career.
Although the competition took a long time to organise, I am glad that I did, because professional indie books are suffering as a result of the bad press surrounding less serious self-published authors. I am proud to be able to showcase such a wide variety of highly regarded titles.
+
---
4 comments