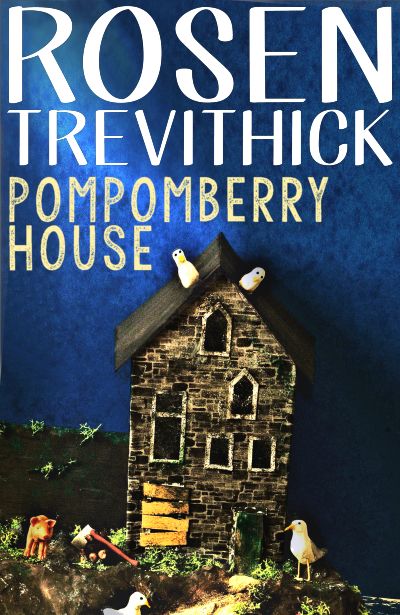 Pompomberry House
A Novel
A writer's retreat seemed the perfect chance for Dee Whittaker to take her mind off her marital difficulties.
However, she meets five of the most hideous writers ever to have mastered a QWERTY keyboard, and her problems quickly multiply. Things escalate further when the handyman winds up dead.
After fleeing from the island, Dee attempts to get her life back on track but begins to notice that something strange is going on. The stories written on the island are coming true and hers is next - complete with a murder.
Her estranged husband makes an unlikely sidekick as the two of them try to stop the literary copycat killing an innocent woman.
Praise
"Who dunnit humour at its best."
- P. Jones
"An absolute corker of a read."
- Elaine G (Amazon Top 500 Reviewer)
"Once again Rosen has succeeded in crafting a delightful story, full of humour yet delving into the more serious side of human nature and relationships."
- P. Elliot (Goodreads Mod)
"Funny, scary, warm, witty, mysterious and on the edge of your seat stuff."
- T. Smith
"Laugh-out-loud funny, wonderfully observed, and intelligent."
- N. Holme