27.11.2015 11:14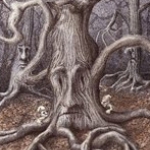 Chocolate Making Interview with Katie W. Stewart
As my blog tour continues, Katie W. Stewarts (AKA the illustrator of my Smelly trolls series) has interviewed me about Chocolate Making Adventures. Why did I decide to take a break from fiction to write a cookbook? Who did the stunning photographs? And just how hard is it to make your own chocolate?
Read the full article Rosen Trevithick, Chocolatier extraordinaire on Katie's blog, Trees Are Not Lollipops.
Many thanks to Katie for hosting the interview.
+

Non-fiction by Rosen Trevithick

Be the first to comment