12.04.2017 12:26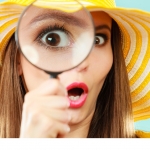 Search Your Shutterstock History
Jump straight to tool: shutterlibrary.com.
I use Shutterstock a lot. It has a vast database of stock images available for licensing at reasonable prices. However, I found it very difficult to search my download history using their own website.
Whilst they have powerful search tools for their whole database, it's somewhat harder to search only images you've already purchased. It seems you have to click through every page of your download history individually, and scour each thumbnails with your eyes. This can be a problem if you have hundred, or thousands of photos.
Therefore, I designed a tool to search only your own images. I found it so useful that I decided to publish it online. You can find it here: shutterlibrary.com.
Once you've located the image you're looking for, you can either search your hard drive for the filename, or re-download from Shutterstock.
If, when you find the image you were looking for, it's not quite right, Shutter Library suggests similar images from your history and suggests images that are available to add to your collection.
+
---
6 comments