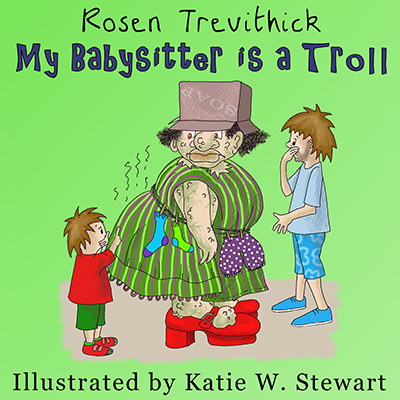 My Babysitter is a Troll
A Word And Picture Book
Creepy claws.
 Sickly skin.
  Dangling warts.
   Green spit.
   Horrible horns.
    Smelly bottoms.
     Bothersome bogies
Who are these horrible babysitters? And how do we escape from them?
Contains hilarious yet adorable, full colour illustrations by artist, Katie W. Stewart.
With activities to engage readers.
A younger child's introduction to Rosen's acclaimed Smelly Troll series.