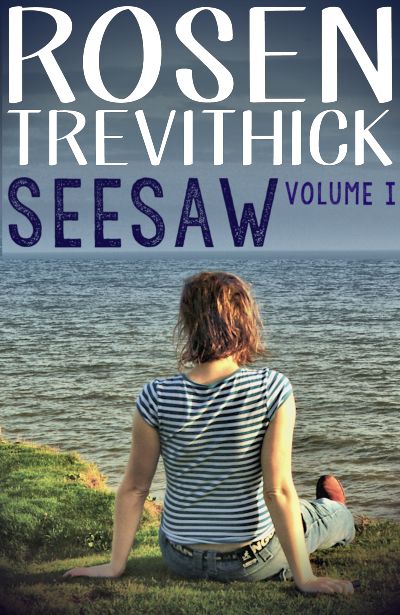 Seesaw - Volume I
A Collection
Whose are those strange knickers at the foot of the bed? Is the kidnapped girl gone forever? How do you transport a dead dog across central London? What on earth is wrong with the man next door? And is he going to kill me?
So called because of its alternation between laugh out loud comedy and more sinister, psychological tales, Seesaw showcases some of Rosen's most loved shorts, alongside some previously unpublished bite-sized tales.
Now available: Seesaw - Volume II.

Contents:
Preface
There's Something Wrong With the Man Next Door
Introducing Boris
Is He Going To Kill Me?
The Other Mother
Knitting Man at the Door
Praise
"The ups are oh so funny, the downs are quite heartbreaking. I am not ashamed to say I was in tears more than once. The last story just blew me away when I got to it. This is definitely the best collection of stories I've read in a long while and I'm sure I will read them again."
- J. Stacey (Amazon Top 1000 Reviewer)
"It gets five stars because there's one tale which instantly won me over. The preface - Rosen's own story. Although this defies review, it's the one that is likely to linger in your mind longer than the rest, and impress you the most."
- David Wailing (Author)
"Each one of these stories is a little masterpiece. They are all gripping, well paced and the characterisation is superb. The quality of the writing is flawless."
- L K Jay (Author)