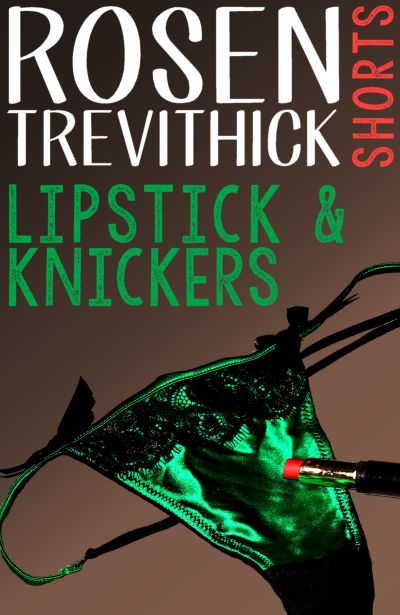 Lipstick and Knickers
Devoted boyfriend, Ross Turpin, wakes up to a shocking sight: a pair of unfamiliar women's knickers are lying on his bedroom floor. Having no idea how they got there, Ross sets out on a mission to establish their origin.
His exploration leads him through a minefield of hideous women and repugnant situations, as he struggles to understand what went on during the night that might have changed his life forever.
~ 13,000 words
Praise
"I have read a fair amount of the authors' work now and I really think this is my favourite. It is a nice quick read, perfect for a lunch break or sun lounger session. "
- Elaine G (Amazon Top 500 Reviewer)
"You can't help but love Ross as he bumbles ever further into a nightmare situation ... It's the characters and dialogue that really drew me into this story, and I would happily read further adventures of Ross, purely for the entertaining way he tells them - and of course, Rosen writes them. As always, cracking dialogue and absurd situations come naturally to this talented writer."
- David Wailing (Author)
"Oh my goodness, what a laugh!"
- J. Allison