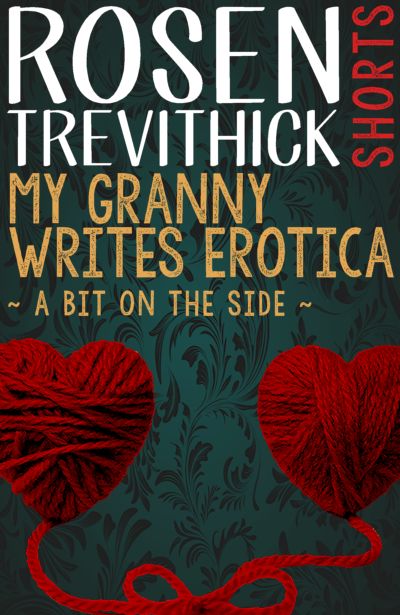 My Granny Writes Erotica 3 (A Bit on the Side)
To be enjoyed after the first two My Granny Writes Erotica quickies.
After a lengthy courtship, accidental erotic novelist, Betty Berry, is finally ready to cement her love to her beau, Ted.
Mistakenly believing she's found the ideal sophisticated setting for their romantic getaway, Betty books a night at the elusive Exotic Aristocrat Boutique.
Oblivious to the scandal unfolding around her, Betty prepares for her night of passion, armed with her fluffy slippers and trusty dunking beaker.
Betty is shocked when a former love interest arrives and stumbles upon a rubbery, twelve-inch, dildo under the bed. However, the tragic news he has to share threatens to blow the rubber dong right out of the water.