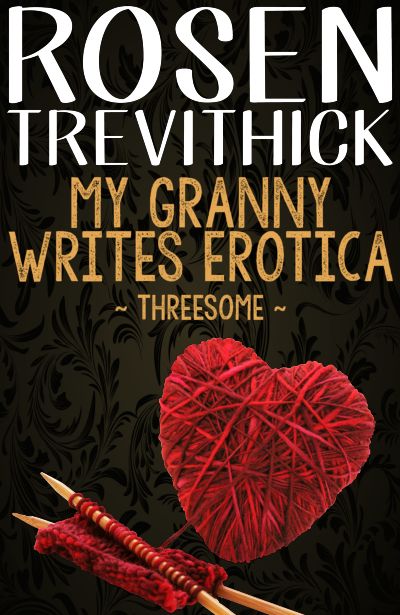 My Granny Writes Erotica - Threesome
In need of a 'get rich quick' scheme, 65-year-old, straight-laced Betty tries her hand at writing an erotic novel. However, with little experience in matters of the libido, Betty finds herself ill-equipped to pursue her goal and seeks help in the most unexpected places.
When she finds her elderly mother-in-law with nipple clamps dangling from her earlobes, the suburban housewife realises she's a corrupting influence and hangs up her pen. However, the demands of her greedy family force Betty to sell the film rights to her novel – on one condition: she has no part in the creation of such revolting cinematic filth.
Finally, after a lengthy courtship, Betty is finally ready to cement her love. Mistakenly believing she's found the ideal setting for her romantic getaway, Betty books a night at the elusive Exotic Aristocrat Boutique.
The Threesome Contains: My Granny Writes Erotica 1, My Granny Writes Erotica 2, bonus previously unpublished My Granny Writes Erotica novella.
Praise for Original Novella (contained in the threesome)
"It's hilarious to the point that I had to put the book down because I couldn't see the screen for my tears and this happened a few times. The incident in the kitchen with the My Ickle Pony Tail had me curled up so I didn't wet myself."
- K. Farrimond (Amazon Reviewer)
"You'll probably never look at a slowcooker in quite the same way again after reading this....or your child's My Little Pony."
- Mrs. M. A. Tolcher (Amazon Reviewer)
"My Granny Writes Erotica is a laugh a minute story with a few moments that steal your breath! I really enjoyed it and if it ever appears on Paperback I will definitely be giving copies to my family to read."
- Rebbie Reviews (Amazon Reviewer)